We first spoke with H + J at the beginning of this year, they booked us one month later and came in for their tasting one month prior to their wedding day! This option gave us time to chat more about their menu choices and final details.
Here's a look at their wedding menu choices…
The Menu: Maple
The Appetizers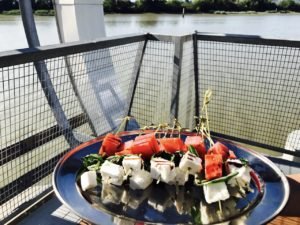 Watermelon Feta Skewers – Watermelon skewered with feta cheese, mint, and drizzled with balsamic.
Hawaiian Chicken Skewers – Diced chicken breast in a ginger teriyaki skewered with fresh pineapple.
Mini Spanikopita – Spinach, feta, garlic stuffed in a flaky filo pastry.
Torpedo Prawns – Large tiger prawns panko breaded and served with a Thai chili dip.
*At the UBC Boathouse we supply a complimentary water station for cocktail hour.
H + J decided to have this water station out prior to their ceremony, a great option for a hot summer wedding!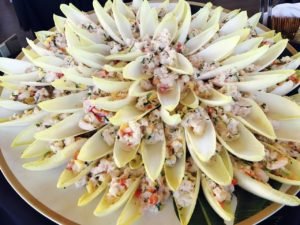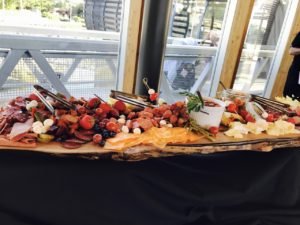 The Mains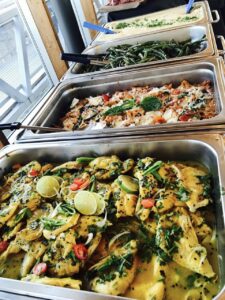 Baked Vegetarian Pasta – Grilled peppers, zucchini, artichokes, onions in a tomato basil sauce.
Roast Beef – Served with gravy and horseradish. Carved by chef at end of buffet.
Thai Chicken Breast – Oven roasted sliced chicken breast served in a coconut curry cream sauce.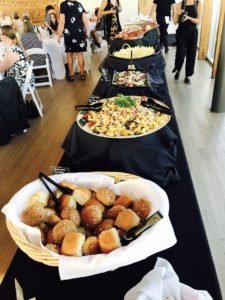 The Dessert
Fresh Fruit Platter
Traditional Dessert Platter – Bite size squares of Nanaimo bars, brownies, butter tarts, and carrot cakes.
H + J had a couple allergy concerns for their guests that we were able to accomodate.
Their menu was pea and peanut free (except for the desserts + Cobs buns, which we labeled on the buffet).
Here's a look at their beautiful day…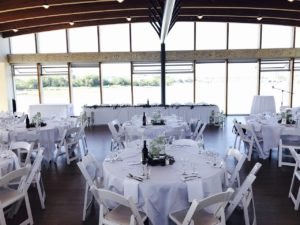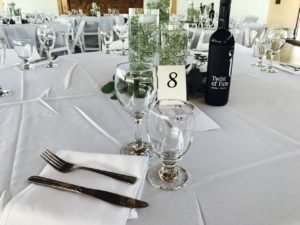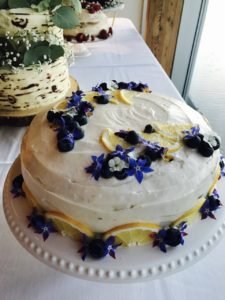 Vendors
Caterer: Ritz Catering
Venue: UBC Boathouse
Photographer: Mariah Millie Photography