We were contacted by J + P last April and they booked us in that same month! We were very excited to help plan the wedding food with them. And they had some great menu choices and a beautiful set up to go with it…
Here's a look into their menu:
The Menu: Maple
The Appetizers
Stuffed Chicken Wonton Shells – Crispy handmade wonton stuffed with diced garlic pesto chicken.
Pulled Pork Tacos – Sante fe coleslaw with salsa verdi.
Caprese Salad Kabobs – Grape tomatoes, mozzarella pearls, cucumber and basil on a skewer drizzled in olive oil & balsamic.
Prawn & Scallop Skewers – Fresh prawns and scallops grilled with tomato, garlic, capers, butter topped with fresh herbs and lemon.
The Main Dishes
3 Cheese Stuffed Tortellini – Served in a tomato basil sauce.
Prime Rib – Top cut served with gravy and horseradish. Carved by chef at end of buffet.
Sockeye Salmon – Wild West Coast salmon filet with fresh salsa.
The Dessert
Fresh Fruit Platter
Traditional Dessert Platter – Bite size squares of Nanaimo bars, brownies, butter tarts, and carrot cakes.
Check out how they transformed the UBC Boathouse…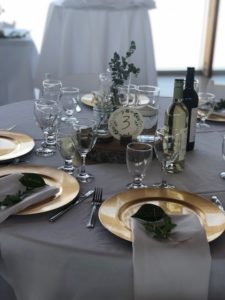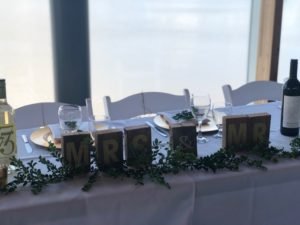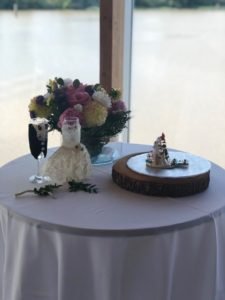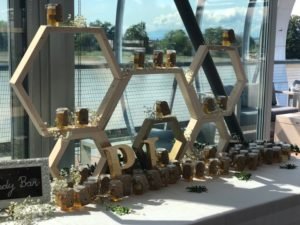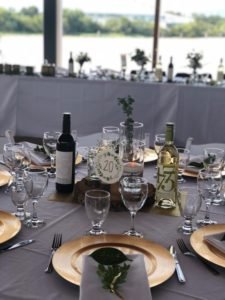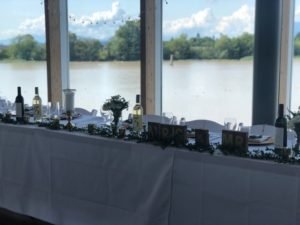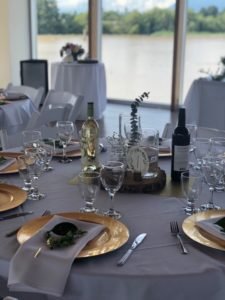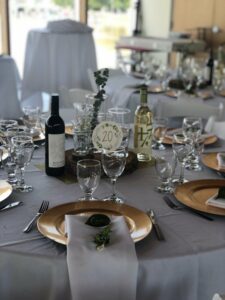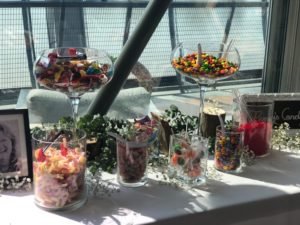 Vendors
Caterer: Ritz Catering
Venue: UBC Boathouse
Entertainment/DJ: Mr. & Mrs. DJ
Photographer: Elsa Fan Photography