E + V contacted us just before Christmas of 2018 and we were able to have them in for a tasting in Early January. Booking shortly after, it was a great experience working with this lovely couple and getting to know their vision.
Let's have a look at their delicious menu choices:
The Menu: Elaborate
The Appetizers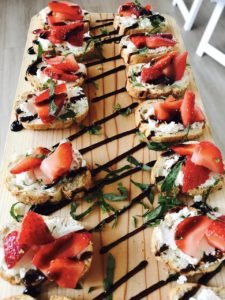 Strawberry Basil + Goat Cheese Bruschetta – Fresh quarter cut strawberry with creamy goat cheese on top of a toasted baguette with a sweet balsamic.
Prawn + Scallop Skewers – Fresh prawns and scallops grilled with tomato, garlic, capers, butter topped with fresh herbs and lemon.
Corned Beef Sliders – Shaved corned beef stacked on a mini slider with a Dijon aoli.
Stuffed Chicken Wonton Shells – Crispy handmade wonton stuffed with diced Bombay chicken and garlic pesto.
The Main Dishes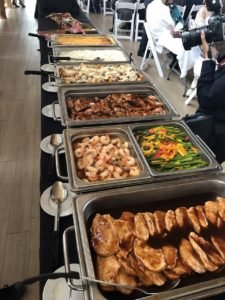 Beef Meatballs with Rigatoni – Fresh garlic beef meatballs, rigatoni served in a tomato basil sauce topped
with mozzarella cheese.
Sockeye Salmon – Wild West Coast salmon filet with ginger soy sauce.
Chicken Breast – Oven roasted sliced chicken breast served in a BBQ Thai sauce.
Roast Beef – Served with gravy and horseradish. Carved by chef at end of buffet.
Tiger Prawns – Large pan-fried prawns with peppers, onions served in a garlic butter with fresh herbs.
The Dessert
Fresh Fruit Platter
Elaborate Dessert Platter – Bite size squares of Nanaimo bars, brownies, butter tarts, and carrot cakes along with a variety of elaborate mousse cakes and treats.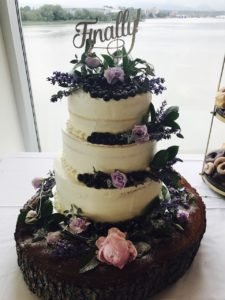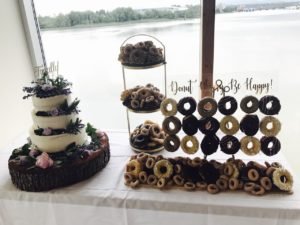 Here is a glimpse into their magical day…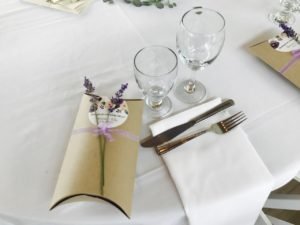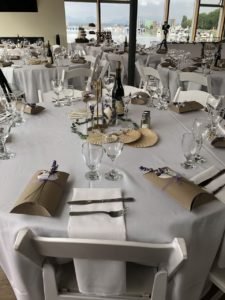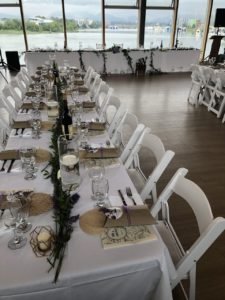 Vendors
Caterer: Ritz Catering
Venue: UBC Boathouse
Bartenders: Straight Up Bar Services
DJ/Entertainment: DJ Halftime
Photographer: Lucky Studios
Coordinator: DEAR Wedding Events