Last July we spoke with this lovely couple about their vision and menu ideas.
They booked with us in September and decided on one of our All Inclusive Menus.
Here is a glance at what A + A's wedding menu looked like…
The Menu: Maple
The Appetizers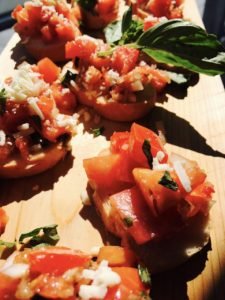 Caprese Salad Kabobs – Grape tomatoes, mozzarella pearls, cucumber and basil on a skewer drizzled in olive oil & balsamic.
Crab Cakes – Fresh crab breaded in panko fried golden served with a chili aoli.
Bruschetta on Baguette – Fresh bruschetta topped on a crisp sliced baguette.
Stuffed Chicken Wonton Shells – Crispy handmade wonton stuffed with diced Bombay sauce.
*They also opted to have their platters served at cocktail hour.
Vegetable Platter – Fresh seasonal vegetables served with a creamy dill dip.
Charcuterie Platter – European sliced meats, variety of cut cheeses, and various pickled veggies served with crackers.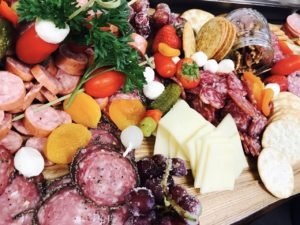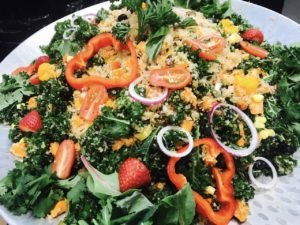 The Main Dishes
Vegetarian Lasagna – Sautéed bell peppers, zucchini, tomatoes layered with ricotta cheese, spinach topped with mozzarella.
Tuscan Oven Roasted Chicken Breast – Peppers, olives, onions, fresh herbs in a sundried tomato cream sauce.
Roast Beef – Served with gravy and horseradish. Carved by chef at end of buffet.
The Dessert
Fresh Fruit Platter
Traditional Dessert Platter – Bite size squares of Nanaimo bars, brownies, butter tarts, and carrot cakes.
Let's take a look at how beautiful their wedding came together…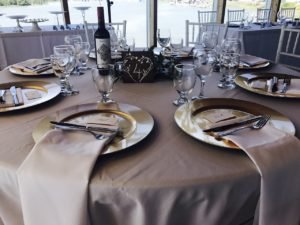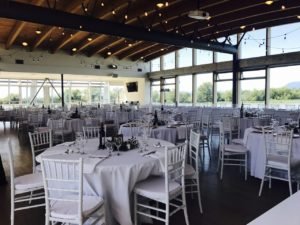 Vendors
Caterer: Ritz Catering
Venue: UBC Boathouse
Bartenders: Straight Up Bar Services
Photographer: Sarah Alba Photography
Coordinater: Jodi Marie Events