This lovely couple contacted us at the beginning of October and quickly scheduled them in for a tasting before our busy holiday catering kicked in!
Here is a look at the menu choices R & B put together…
The Menu: Maple
The Appetizers
Smoked Gouda + Apple Baguette – Sliced honey crisp apple and smoked gouda on a toasted baguette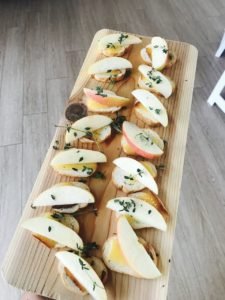 glazed with honey and fresh thyme.
Hawaiian Chicken Skewers – Diced chicken breast in a ginger teriyaki skewered with fresh pineapple.
Mini Spanikopita – Spinach, feta, garlic stuffed in a flaky filo pastry.
Garlic Pesto Stuffed Chicken Wonton Shells – Crispy handmade wonton stuffed with diced garlic pesto chicken.
The Main Dishes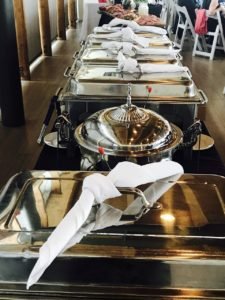 Vegetarian Lasagna – Sautéed bell peppers, zucchini, tomatoes layered with ricotta cheese, spinach topped with mozzarella.
Sirloin Steak – 5 oz. tender centre cut served with gravy and onion relish.
Tuscan Oven Roasted Chicken – Peppers, olives, onions, fresh herbs in a sundried tomato cream sauce.
The Dessert
Fresh Fruit Platter
Dessert Platter – Bite size squares of Nanaimo bars, brownies, butter tarts, and carrot cakes.
Here are some photos our team captured of their beautiful day…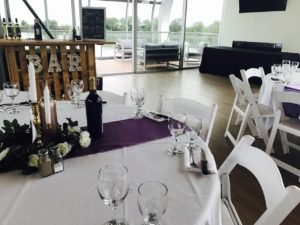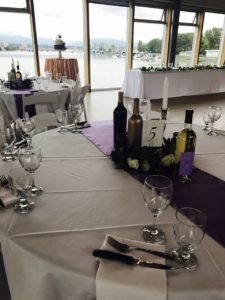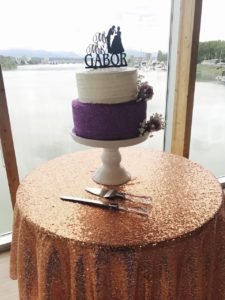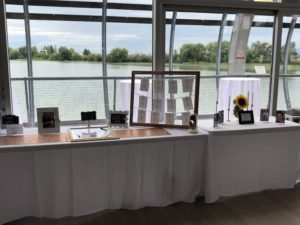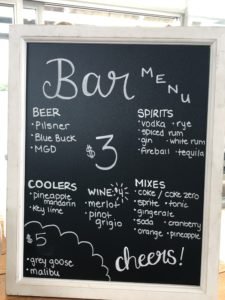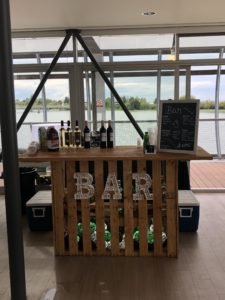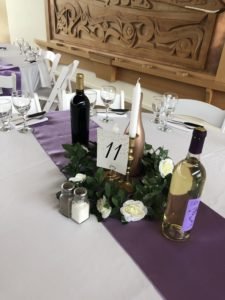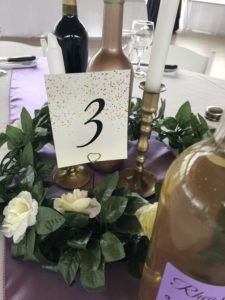 Testimonial by the newlyweds:
"Thank you so much for catering our wedding last Friday. We had a TON of compliments about your entire spread and the quality of the food!"
The Vendors
Caterer: Ritz Catering
Venue: UBC Boathouse
Bartenders: Ecstatic Bartenders
Photography: Angie Dube Photography
DJ: 1 Epic Night Entertainment