You may have seen some updated menu items on our website lately.
One of our new dishes is the Greek Style Chicken Breast.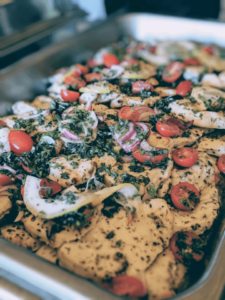 This dish is absolutely delish!
Marinated with fresh herbs before oven roasted to perfection and finished with tomatoes, onions, and lemon slices.
Lunch/Dinner Compliments to our Greek Style Chicken Breast would include:
Warm pita – with home-made tzatziki dip
Authentic Greek salad – tomatoes, cucumber, red onion, peppers, and salty black olives in a Greek style dressing topped with feta cheese.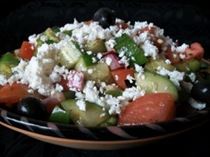 Stuffed Peppers + Zucchini – stuffed with sautéed onions, rice pilaf, roma tomatoes, fresh herbs topped with parmesan.
Rice Pilaf – baked rice, peppers, onions in a rich stock topped with fresh herbs.
Enjoy your meal with a few optional add-on's including:
Charcuterie platter – European sliced meats, variety of cut cheeses, and various pickled veggies served with crackers.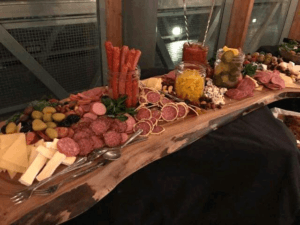 Mini spanikopita – spinach, feta, garlic stuffed in a flaky filo pastry.
Dessert platter – bite sized squares of butter tart, brownies, carrot cake, and Nanaimo bars.
BOOK YOUR NEXT EVENT WITH RITZ CATERING
CONTACT US HERE
(604) 576-9143
INFO@RITZCATERING.CA