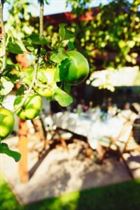 The Ritz Catering team is always looking for new exciting menus to try out! Do you have a tasty menu in mind? Let us know!
Need help coming up with your own custom Spring menu? Here's some ideas…
BBQ pulled pork on soft kaisers with creamy coleslaw.
Tuscan chicken breast served with Spanish rice and a traditional spinach salad.
Grilled sockeye salmon, rice pilaf, and a roasted yam & quinoa salad.
Freshly made sandwiches with a garden salad and platters of fruit & vegetables.
These are just a few of our ideas… we want to hear yours!
Contact us today and lets plan your next Spring Menu!