Are you looking for a caterer who can accommodate your guests dietary and allergy requests?
Ritz Catering is happy to accommodate any allergy or dietary need. We have done many menus with special requests and we are happy to help you with yours.
Our chef's will have a good look at your menu and the dietary/allergy requests presented in order to determine the best course of action.
Two ways Ritz Catering will accommodate your dietary requests and allergies:
Our chef's will make suggestions to the menu in order to keep the quality of your food items while accommodating your guests requests.
Our chef's will prepare separate plates with labels for any extra special requests (ie; celiac, nut allergies, vegan, etc.)
Types of requests Ritz Catering can accommodate:
Celiac or Gluten Free
Vegetarian, Vegan, or Pescatarian
Lactose Intolerance or Dairy Free
Nut Allergies
Fish & Shellfish Allergies
Other Dietary Concerns as Requested

Our Ritz Grill is also able to accommodate special requests! Gluten free and vegetarian options are always on the menu!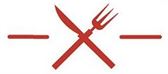 **Ritz Catering staff will do their best to accommodate specific menu options BUT we cannot 
guarantee that all food items will not be in contact with other foods and will therefore 
not be held responsible for any allergic reactions.